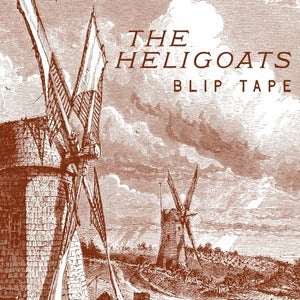 $

3.99
This tape is a truly limited, one-of-a-kind item. All of the tape inserts have been pressed by the hands of the artists themselves. An amazing part of any cassette tape collection.
The Heligoats was Otepka's first songwriting outlet. He wrote his first pieces in 1998 before eventually forming Chicago-based Troubled Hubble, a successful touring band that took up much of his musical energy from 1999-2005. During lulls in Troubled Hubble's career, Otepka would still write songs for The Heligoats, some of which ended up as TH songs, but most of which can be found on his various Heligoats recordings, the most recent being: "Blip Tape." An openly recorded live session composed in a print shop amongst letter press equipment and empty wine bottles.
"The Heligoats' Chris Otepka is a wittily engaging songwriter who's just weird enough to achieve true brilliance." - NPR Music
Limited Run of 50!!!
23 Minutes Running Time
www.myspace.com/theheligoats