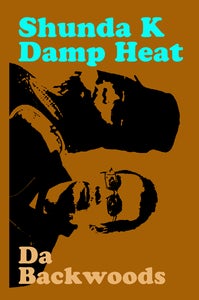 $

3.99
This shit will keep it movin' ya'll!
SSRTC is proud to present "Da' Backwoods," a cassette tape EP featuring all present collaborations between the legendary Shunda K (from YO! Majesty fame) and up-and-coming Austin, TX based MC/producer "Damp Heat"
18+ minutes of music on dis!
We are only making 100, so don't miss your opportunity to pick this up right nah!
ALL SHIPPING EXPENSES TO THE US INCLUDED
You can now stream the entire album for free at:
http://fairtilizer.com/playlists/25203