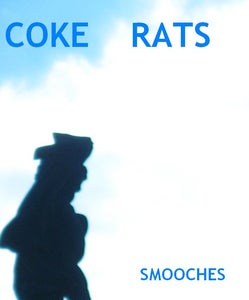 $

3.99
Limited Run of 50!!!
Coke Rats "Smooches" is the debut release of CAW! CAW!'s front man Tim Tsurutani's solo project.
Coke Rats is a dark and moldy look into the psyche of not only Tsuratani, but the listener themself. Harsh noise, surf melodies, and falsetto screaming lead the listener through the depths of the underworld to the heights of the ethereal plain, and back to their bedroom where they can collapse into a huddled mass at their discretion.
Check out demo tracks @ www.myspace.com/cokerats
Running Time: 23 Minutes